Making Rainbow Crayons

Description
Keep those broken crayons and recycle them by turning them into fun Rainbow Crayons! Great for keeping toddlers occupied at restaurants instead of bringing a whole box of crayons, also makes great party favors.
Materials
Unwrapped Crayons of various colors (highly recommend using only Crayola Brand)
Muffin Tin or Silicone Molds designed for high heat.
Skewer to swirl colors and achieve a different effect
Oven or toaster oven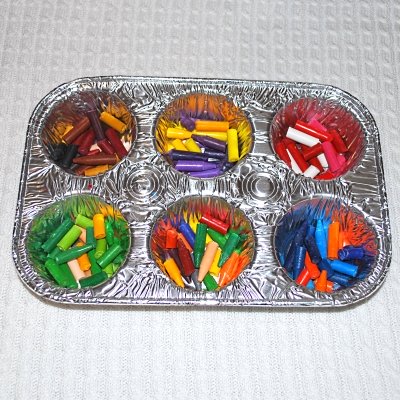 Steps
Peel wrappers off crayons.
Break into thirds or fourths if not broken already.
Sort into muffin tins. I like about 2 layers of crayon although a single layer works too.
Place in toaster oven or oven at 200 for approximately 10 minutes or until melted. Wax CAN burn so you need to know your oven. If your oven runs hot reduce heat to 170 and lengthen time to 15 minutes.
I stirred a few with a skewer to get different results.
Remove from oven. Let cool and pop out of tin.
Tips and Suggestions
IMPORTANT NOTE: Brand does matter! If the crayons are waxy and don't color well to begin with, it will make a poor quality rainbow crayon. We LOVE Crayola.
Obviously the oven portion and swirling with a skewer is all done by an adult but the sorting of the crayons into tins are a great color activity for your child. Sort by shades or by primary colors to get secondary colors or make a complete rainbow.
Use only tins or small containers appropriate for heating in the oven. Make sure you use only your "craft designated tins." Cookie cutters are NOT recommended because crayon will seep from under the cutter. Yes we tested!
Take a minute to talk about recycling and living green with your child. This activitiy is a great example of how new things can be made from old things.
Heart Crayons
We used a silicone molds to make these heart crayons.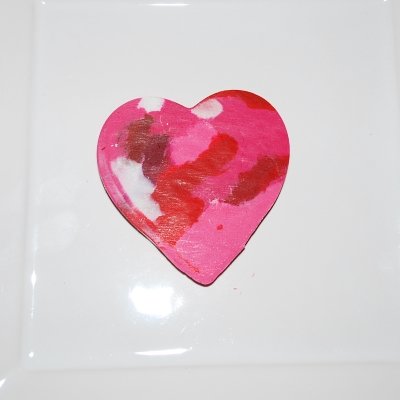 Patriotic Crayons
We used a mini loaf pan using red, white and blue crayons and then broke it into smaller pieces to use.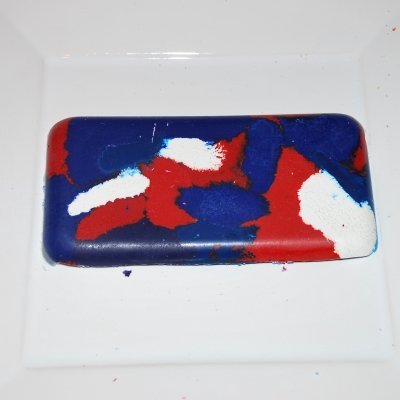 Party Favors
Using a star cookie mold we made these for party favors.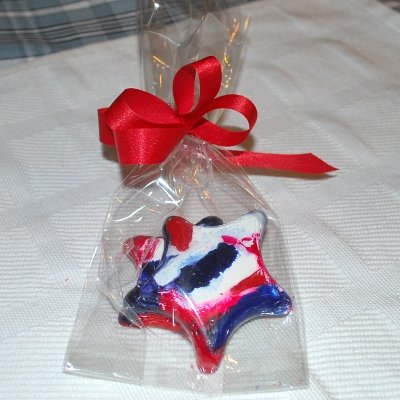 You might enjoy these popular activities from Teaching Tiny Tots