About Teaching Tiny Tots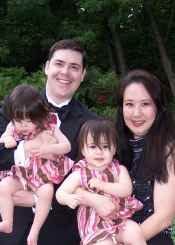 Welcome to Teaching Tiny Tots! A Toddler Activities Website Created by an Elementary Teacher and Mother of Twins. We offer fun activities, math and science projects, holiday crafts and much more. We believe in Learning by playing. We have expanded to offer activities for up to grades 5.
My first experience working with children was during high school. I started teaching piano in my junior year for the Ellen Masaki School of Music. I worked with students ranging in age from four to sixteen. From this experience, I knew I wanted to work with children, so I pursued a career in education. I received my BA in Elementary Education, minor in Psychology and continued my studies to receive my PD in Education. I taught 4th grade for six years. I then moved to the lower elementary grades and I had the unique opportunity to loop with my class. I took two kindergarten classes to first grade and one to first and then second grade.
I have taught in both the private and public school systems and each experience has been a great insight into learning how children develop and learn and has given me the strategies and ideas for the toddler activities that are the foundation of this site. Now that I am a stay at home mom with twins, I am finding out just how valuable my teaching experiences were.
It has truly been a double blessing having twins. The choice to stay at home with them is an opportunity that I will always treasure as one of the best decisions my husband and I made. They were the true inspiration for building Teaching Tiny Tots.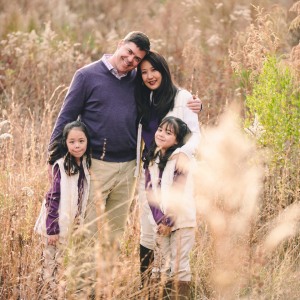 My twins have continued to be my inspiration as we continue to do new projects. I have added a section called Creative Classroom where I am adding activities and crafts that the girls have done in school and with me as they have grown into little girls. I have also started a second site called
Perfect Parties
where I have party ideas for children.
Our Goal at Teaching Tiny Tots
We hope that you will find Teaching Tiny Tots an interesting and fun site full of activities, crafts, recipes and more for young children! We are continuing to grow with activities for older children as my own twins grow. With this site I am hoping to offer ideas and activities that will develop a love of learning through play before your child even attends school as well as through the elementary school years.
This site is designed to provide you with a valuable resource for fun and educational activities. We are proud to share that we have had our
Celery Experiment published in a Science Textbook for children. We recently had our Growing Crystals
science activity published in a brochure for a museum brochure.
Our site has offered wonderful opportunities working with partners such as Redbox, Lego, Pillsbury and Random House. We have hosted Twitter Chats with well known authors such as Judy Blume and Jarrett Krosoczka whom we will forever treasure this experience.
If you have any comments, questions or suggestions...please feel free to contact us.