Love Bug Magnet

Description
A cute magnet or pin! A great Valentine's gift...also an easy classroom project. Cute party make and take!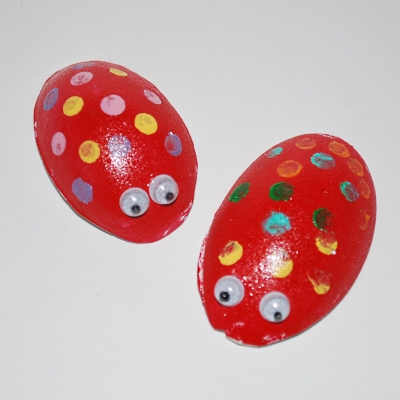 Materials
Plaster of Paris
Round Plastic Candy Mold or Plastic Spoons, Plastic Knife
Non Toxic Craft Glue
Wiggly Eyes
Tempera Paint and Paint Brush(es)
1" Self Adhesive Magnet Strip or Pin Back
Craft Glue
Small piece of sandpaper
Acrylic Spray
Small container and plastic disposable spoon to mix plaster
Newspaper to work on.
Plate or plastic pallette for paint
Q-tip for painting spots
Steps
Mix Your plaster according to directions on container.
Fill mold or spoons till level. Tap gently to release any air bubbles and use knife to flatten surface.
Wait one hour and pop out the shapes.
Let dry fully on the newspaper for a few hours.
Paint as desired and let dry.
Glue on Wiggly Eyes.
Adhere magnet strip or glue pin to the back.
Pins for Any Occasion or Holiday
With all the different silicone molds on the market or candy molds, you can make little art pieces for any holiday, special occasion, or just for fun. This would make an easy make and take project for a birthday party if you make all of the pieces ahead of time.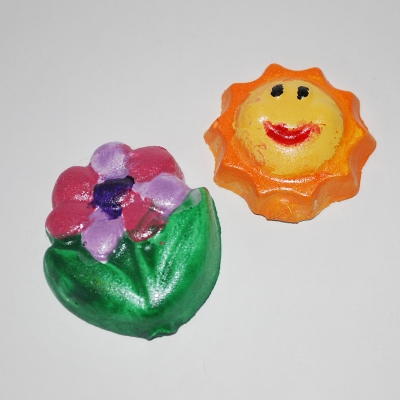 Other Ideas
Simple project for young children. This was made by my daughter in Kindergarten for Valentines.... Just construction paper, google eyes, crayon and small pom poms.