Toddler Activities: Handmade Christmas Candles

Description
Toddler Activities: Simple gift that requires only two items to make and a ribbon to tie. Easy classroom activity and great gift for parents.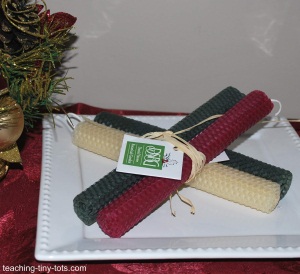 Materials
1 sheet of beeswax

1 wick
Other Materials
Raffia or ribbon

Small Gift Tag
Steps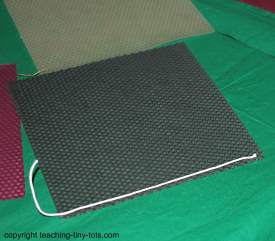 Place wick at the bottom of a sheet of beeswax and gently press to hold in place.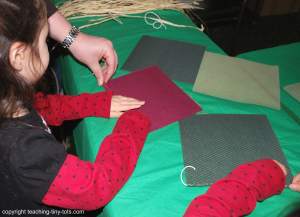 Roll edge of beeswax to cover wick. Work by gently pinching and rolling from one end to the other. (Adult help necessary for younger child)
Once wick is covered, start again and roll beeswax from one end to the other working slowly to keep it rolled tight.
Trim wick to one inch if necessary.
Tie a couple with raffia in the center and string a gift tag on one strand and tie in a bow.
Where to Buy
For small groups, Amazon is probably one of the better options for colors and prices. For large groups such as when our girls did the project, they bought directly from a company selling sheets of beeswax in bulk.
Tips and Suggestions
Great activity from about three and up. Younger kids will require help especially with the first couple rolls. It gets easier as you continue rolling.
Try to keep the rolls tight.