Kids Party Theme Ideas
by Jo
(Manchester)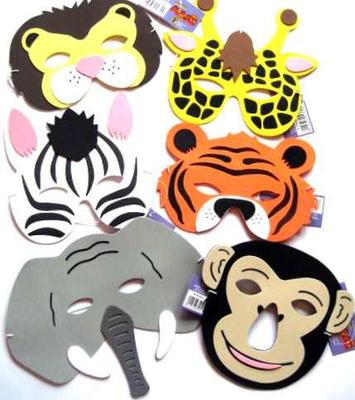 Safari Party?
Having a children's birthday party to plan can feel like a big stress. There are a lot of things to organize, and one of the main ones is going to be your budget.

However, as long as you have a good theme to get you going, it doesn't matter what you have as a budget, this can really carry the party through to its success.

Here are some ideas and themes which can transform your party;

1. Fairytale theme. If you have younger children, a
fairytale theme can be really endearing and magical. There are even some professional actors you can hire, which will dress up in classic Disney character costumes to help the children get into a fairytale mood. You can also have a fairytale cake. It does not matter whether you go for a classic fairytale or a more modern Disney film, you could ask children to dress up as their favorite character and you can pack party bags full of Disney and fairytale favorites.

2. Animal theme. Animal themes have always been popular, and you can do a lot with an animal theme that can really transform your party. You can have an animal cake and you can also think about hiring somebody who can do face painting at the party. They could paint animal faces on the children to really make the party go off with a bang.

3. Football theme. For any boys or girls that like football, a footy theme is also an easy one to do. The great thing about football is that you do not need a lot to look good, all you need is a net and an outdoor space as well as a few balls that children can play with. If enough children dress up in their football kits and you can have a few competitions outside. If you're worried about weather being wet, you might want to hire a hall where children can run around inside, without the worry of rain.

4. No theme but lots of fun. If you cannot settle on the theme, then do not worry. You can have a party that does not necessarily have a theme, but is still full of fun. For example, you might want to hire a bouncy castle and have this in your garden. You get many different kinds and styles as well of sizes of bouncy castles, which can be a great idea for children to keep them occupied. You can also have different entertainers, such as magicians and dressed up characters.

Whatever your theme, Birthday Party 4 U can help to make it a kids party to remember!

Join in and write your own page! It's easy to do. How? Simply click here to return to Share Your Toddler Articles .