Toddler Activities: Arts and Crafts Supplies to Keep On Hand
Preparing for Toddler Activities



***z-t3-block-center.shtml***



For those of you interested in keeping a few things on hand, here is a list of items you may want to consider. As you do more and more projects, you'll figure out which items you will use more of than others. I'll be updating this list as I find more items and you are welcome to make suggestions any using our

contact form

or visiting our interactive

blog

.
Basic Supplies
Many of these items are best purchased right before elementary school starts or summer programs.
Paints and Brushes
Tempera
Ceramcoat Washable when wet, permanent when dry. Great alternative to acrylic. I found this type of paint at a craft store. Dozen colors for less than $5 in small snap lid containers.
Acrylic
Watercolors: I use both the ones in the sets for children like the Crayola with 8 colors for "free painting." I prefer the ones in the tubes when we do projects. With the tubes you can control the number of colors used, mix colors easier and you can control the consistency.
Glue
Elmers Non Toxic White School Glue
Glue Sticks
Aleene's Craft Tacky Glue (I like the Fast Grab Tacky Glue)
Fabri-Tac (for harder to "stick" items Adult supervision necessary)
Glitter Glue
Paper
Construction Paper
Scrapbook paper or Cardstock.
Newsprint
Water Color or Drawing Paper
Waxed Paper
Writing Supplies
Colored Pencils
Crayola Brand Crayons (colors are more vibrant)
Crayola Brand Washable Markers
Craypas
Paint Pens (Adult Use only)
Scissors
Blunt rounded tip scissors (Fiskars brand are sharper and last longer than some other brands)
Craft Scissors
Measuring Cups and Spoons
Plastic measuring cups are good for children to handle
Pyrex measuring cups are good for projects that require heating in the microwave
Special Supplies
These are supplies that I've used for multiple projects on the website.
Plaster of Paris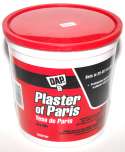 Things to Collect
For those who like to recycle, here are a few items that are useful to use when doing activities.
Styrofoam Meat Trays
working with beads and small craft items
printing
Eggcartons
eggcarton crafts
Sorting or storing items like beads and buttons
Rolls
Paper Towel Rolls and Toilet Paper Rolls are useful for some craft projects
Applesauce Cups
water cups for painting
cups for paint
Children's shoe boxes
Storing craft items like ribbon, beads, stamps, etc.
Containers like Cool Whip
Mixing things like Plaster of Paris
Ribbons
Hanging
Decorating
Greeting Cards Wrapping Paper
Collages
Pictures for projects
Tissue Paper
Wrapping gifts
Various Arts and Crafts activities
Fabric
Collages
Decoupage
Containers for Storage
A definite must for Organizing Toddler Activities Efficiently and Quickly
Pencil Boxes for storing and separating crayons, markers, colored pencils (purchase at the beginning of the school year or summer school.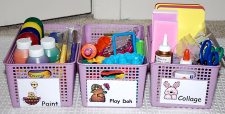 Small Baskets for organizing activities with small items like buttons, foam pieces.
Muffin Tins also work well for sorting small craft items. Also great for Math Counting Activities.
Tackle Boxes have many compartments that hold craft items neatly. Most are difficult for a young toddler to open as well.
Open Baskets great for storing and organizing books
Clear Bins with covers for storing craft items.
Clear Underbed Storage Containers are great for storing projects you'd like to save.
Craft Items We Use
Foam Stickers
Foam Sheets
Craft Buttons
Ribbon
Raffia in various colors
Silk Flowers
Stamps and Stamp Pads
Glitter
Flat Back Rhinestones
Beads (Pony Beads, Handcrafted, Alphabet...just to name a few)
Wiggle Eyes
Pom Poms
Chenille Stems (Pipe Cleaners)
Cotton
Colored Tissue Paper
Craft Sticks (plain and colored, wide and thin)
Useful Items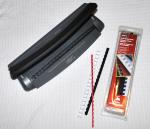 Docubind
Binders
Paper Cutter
Clear Contact Paper
Decorative Cutters
Favorite Stores
Here is a list of stores where we get supplies for our toddler activities. This list will most likely be only relevant to the United States. Please feel free to add other stores by contacting us.
Wal Mart
Target
Dollar Tree
Michaels
Hobby Lobby
Home Goods
Lakeshore
JoAnn Craft Stores
Ready for Some Toddler Activities? Let's Get Started!