Roasted Chicken and Veggies

Description
My girls LOVE this dish...so easy and full of flavor. Roasted Veggies and Chicken tossed with herbs and olive oil.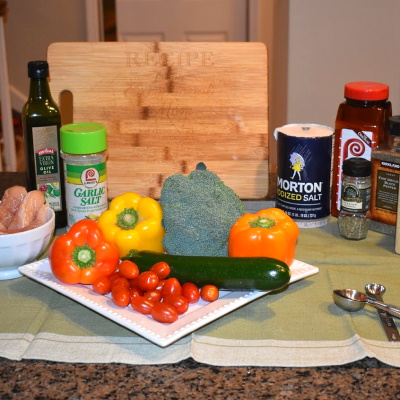 Ingredients
1 lb thin sliced chicken breasts
1 cup broccoli florets chopped (fresh)
1 medium zucchini chopped
2 small peppers (red, orange or yellow)
8-10 cherry tomatoes
1 TBS Italian seasoning
1 teaspoon garlic powder
1 teaspoon salt
2 TBS olive oil
Instruction
Pre-heat oven to 450 degrees
Line a baking sheet with aluminum foil
Place chopped veggies (4-5 cups) and chicken in a gallon ziplock bag
Add the olive oil and spices and shake till coated
Spread on sheet in a single layer
Bake for 12-15 minutes or until the veggies are slightly charred and chicken is fully cooked.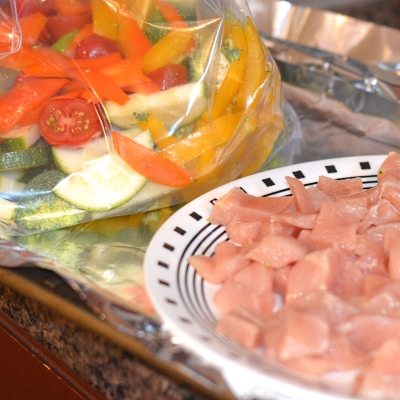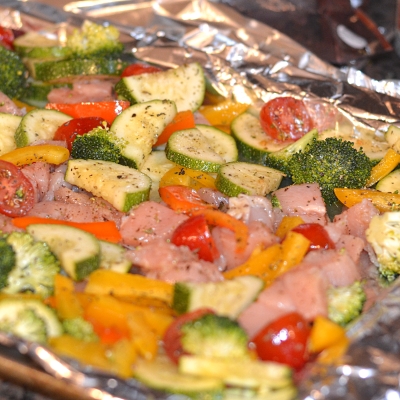 Please note that the above Nutrition Facts are based on the ingredients listed in the recipe and any variations may change the values.