States and Countries
States and Countries Baskets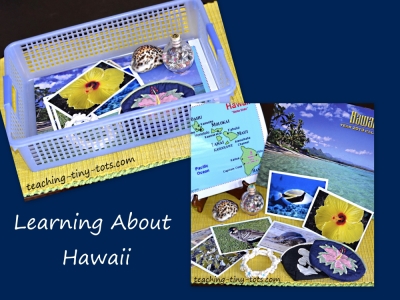 DESCRIPTION

Create a basket for a state or country that your child or students are learning about. This is a great way to reinforce facts visually, hands on and orally.
MATERIALS
Construction paper or cardstock or photo paper
Basket
Markers or labels
Small Souvenirs
Flashcards (optional)
Fun Facts about the state printed on a card
Worksheet/quiz (optional)
STEPS
Find pictures online for the state map, bird, animal, flag, fruit or flower.
Print a map of the state
Collect items like small souvenirs to add to the basket like key chains, post cards, news clippings, book marks, stubs, pamphlets.
Label items on the back or make separate cards for children to match items with.
Create a list of interesting facts on a card for fun.
Create a worksheet for each child to fill out after going through the items.
TIPS AND SUGGESTIONS
Laminate photos for longer lasting items or print on cardstock instead of photo paper.
Collect magazine photos
You can find a lot of pictures on the internet (photos should be researched by an adult)
BASKET IDEAS
We found baskets at Dollar stores that fit 8.5 x 11 inch paper or slightly larger. Lightweight, colorful and stackable, they are great for sorting all types of activities and papers.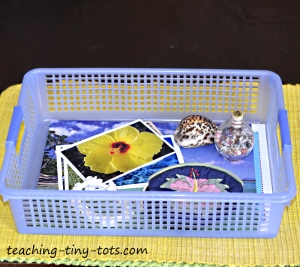 Here is how items can be stored in the baskets:



Here are some books that would be a great way to introduce this activity. You can also find books specific to a particular state. Maps are available at your