Name Book
A Cute Mix and Match Name Book for your Classroom.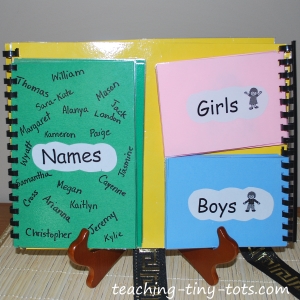 DESCRIPTION

Great way to get to know your new classmates in preschool or kindergarten while learning names and reinforcing letter and sound recognition. A fun book to send home with children for the night so parents can "meet" their classmates too! Great book to make at the beginning of a school year or when a new child enters your class.
MATERIALS
Construction paper or cardstock
Photo Paper or white cardstock to print pictures of children on
Camera, Computer, Printer to download and print photos
Glue stick
Velobinder to make the flaps.
Laminating pages will make this book last the entire year.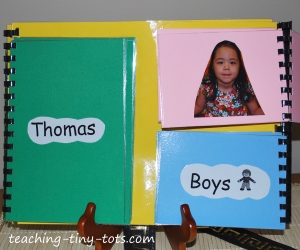 STEPS
Take photos of all the children, print and cut out.
If you have access to a printer in the classroom you could have each child type their name and print.
In small groups or with a parent helper, glue photos and names to construction paper or cardstock and laminate if possible.
Velobind is the best option for this type of book to make the flaps open and close easily.
TIPS AND SUGGESTIONS
Laminate the pages before binding for a lasting copy...this will be a class favorite!
Have a couple parent volunteers so the children can glue their own picture and name.
Special thanks to a wonderful kindergarten teacher who made my daughter's year a very special one.
Other Activities You Might Like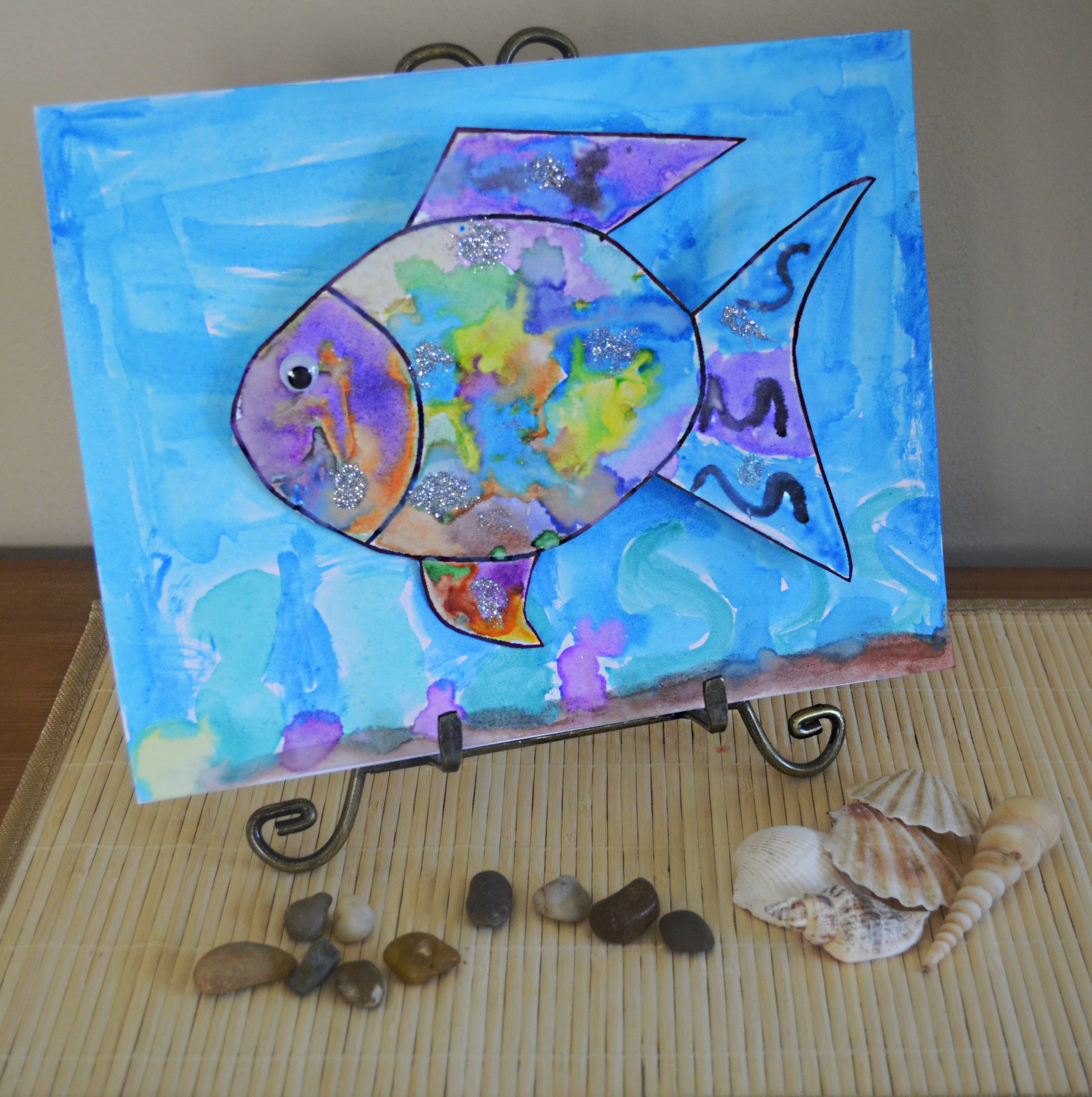 Rainbow Fish
Use our free printable and make your own with watercolors. Add some glitter to make his special sparkly scales.
Fish Shape Book
Shape books can be tailored to all ages.

Touch and Feel Counting Book
Make a touch and feel counting book to help reinforce number identification as well as number concepts.