Fruit Dips
Description
Here are some of our super easy fruit dips and fruit salad that we have enjoyed Just a few ingredients turns it into a delicious dessert perfect as a treat or as make a larger portion for a party.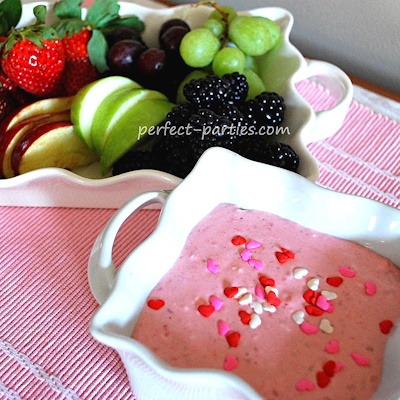 Berry Fruit Dip
Ingredients
8 oz fresh strawberries preferred or frozen. See note below about frozen fruit.
4 oz nonfat cream cheese, softened
1/4 cup sour cream
1 TBS sugar
Fruit slices, apples, pineapples, melon
Items You Need
food processor or blender
Steps
Place strawberries in food processor or blender and blend until smooth.
Beat cream cheese in small bowl until smooth. Stir in sour cream, strawberry puree and sugar. Cover and refrigerate until ready to serve.
Cut fruit slices for dipping.
Tips and Suggestions
Fresh fruit recommended. Frozen fruit tends to have more water and may make the dip too thin in consistency.
Use blueberries in place of strawberries.
Cream Cheese Fruit Dip
Description
A simple but yummy dip for fruit. Great for a party side dish.
Ingredients for the Fruit Dip
1 (8 ounce) package cream cheese, softened
1 (7 ounce) jar marshmallow creme
Cut fruit, apples, pineapples, strawberries
Other Items
Food coloring (optional)
Medium bowl
Electric Hand Mixer
Steps
Place cream cheese in medium bowl and let soften.
Add Marshmallow Creme. For easier removal use a warm spoon or spatula.
If you want some color, drop a couple drops of food coloring into bowl A couple drops of red will make a nice pink dip.
Blend cream cheese and marshmallow creme until mixed thoroughly.
Serve with cut fruit or whole strawberries.
Tips and Suggestions
Use a medium bowl...it can spray a little as it mixes.
In the classroom or at home with a young child. You can write out the ingredients and materials needed on a sheet of paper in a list. Have them help collect the ingredients and match it to the list.
Fabulous Fruit Salad
Description
Just add a couple ingredients to fruit cocktail and turn it into a Fabulous Fruit Salad. Chill and enjoy on a hot summer day. I made this one with my Kindergarten class and it was a big hit!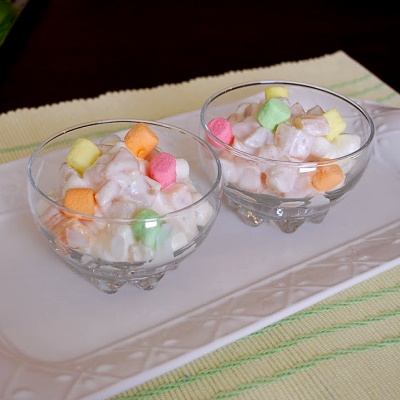 Ingredients
2 cans 30 oz fruit cocktail
1/2 package mini marshmallows
1 container sour cream 8 oz
Steps
Drain juice from fruit cocktail cans.
Pour the fruit cocktail into the bowl and add marshmallows.
Add sour cream and mix well.
Chill for 30 minutes.